Best Pattu Pavadai Seller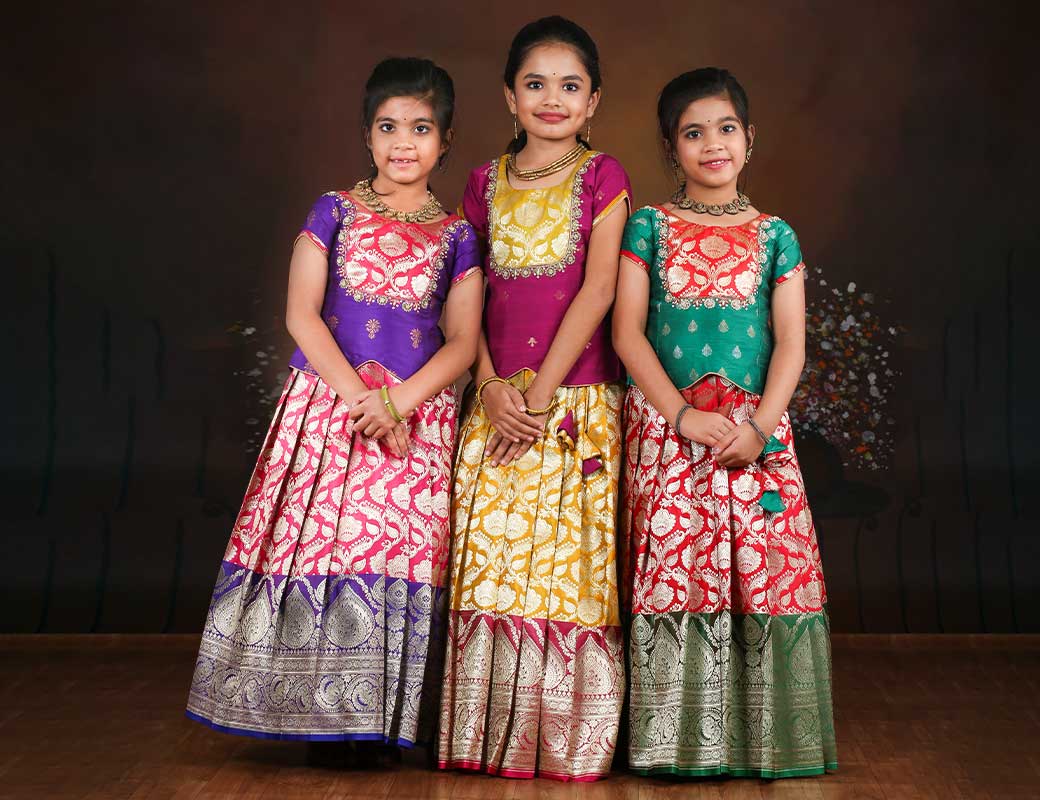 Shivangi offers wide range of pattu pavadai from variety like Silk blend pavadai sattai made from the material of Banaras, Brocade, Tissue, Chanderi etc. from North India and Art silk and semi silk pavadai sattai are made South Indian.
Shivangi is the leading manufacturer of pattu pavadai designs and have more than 1500+ designs in their brand. They have readymade pavadai sattai as well as customized pavadai set for all puberty and marriage function. They deal in Online, Retail and wholesale.
Shivangi provides different types of pattu pavadai like Cotton pattu pavadai, Art silk pattu pavadai, Pattu Long Frock, Just Born Pattu Pavadai, Pattu Half Saree, Lehenga Choli etc .
Visit: https://www.shivangiclothing.com/collections/girls-pattu-pavadai-designs
https://www.shivangiclothing.com/collections/art-silk-pattu-pavadai
https://www.shivangiclothing.com/collections/just-born-pavadai-set
https://www.shivangiclothing.com/collections/cotton-pattu-pavadai
Check different kind of pattu pavadai from above link with shivangi
Size: They deals from 0 Year to 16 Years. Based on the designs size variation may vary
Price: Range starts from Rs.1895/- to 5595/- based on the work of pavadai sattai.
Shivangi brand clothes available in online at https://www.shivangiclothing.com/ and also from Amazon, Flipkart, Etsy, Meesho etc.
In online they offer more than 500+ designs in each category with free shipping and also minimum charge for international shipment all over the world.
Shipping usually takes 4-6 days to deliver for all international orders and 2-4 days for Domestic orders.
Shivangi Retail shop is located in Coimabtore in the name Shringara which is over exclusive brand showroom for Ethnic wear.
Shivangi offers Wholesale as well to all leading shops in India. Based on the volume they provide discounts from MRP.
Shivangi also maintain 4.8 rating from Google with more positive feedback